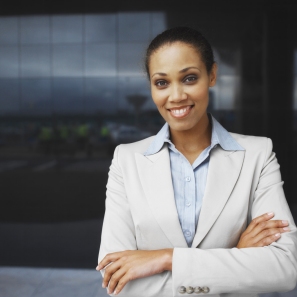 Quality Coverage is within Reach
Protect your overall health
Gum disease is linked to stroke, heart disease, diabetes and other health issues.1 Nearly 75% of American adults have some form of gum disease.2 Along with good dental care each day, regular dental checkups help detect, prevent and treat gum disease and related problems. By choosing Dental Blue for Individuals, you can take a big step toward protecting your overall health.
Coverage you can smile about
With Dental Blue for Individuals, you're covered for a broad range of dental services.3 This includes routine fillings and extractions, and other services like crowns, bridges and dentures.3 It also includes preventive care.3 That means you can get checkups and cleanings twice per benefit period, which supports better oral health. And there are no waiting periods for cleanings, routine oral exams, and other diagnostic and preventive services.
A network of qualified dentists4
It's easy to find a dentist you can trust – even if you're out of town – with our broad local and national network. You're free to visit any licensed dentist you choose. But there are clear perks to seeing a dentist in our network:
+ You don't pay for any charges over the allowed amount for covered services.
+ Claims are filed for you, saving time and trouble.
+ Dentists in our network have been credentialed and approved.
To search our dental network, go to bcbsnc.com, click on Find a Doctor and select Dental.
Footnotes: 2018 DENTAL PLAN For individuals and families
1 American Academy of Periodontology, www.perio.org/consumer/cdc-study.htm (accessed June 2017).
2 "The Health Perils of Gum Disease." Joanne Baker, Reviewed by Steve Drescher, DDS (accessed Sept 2016).
3 Refer to the member booklet for a full list of diagnostic and preventive, basic and major services.
4 You are free to see any licensed dentist in North Carolina or choose one from our expansive network. You'll also have access to dentists in all 50 states through our national network, GRID+.
Morrow Insurance Agency, Inc.
800 Beverly Hanks Centre
Hendersonville, NC   28792
828-694-5182
800-228-3132
fax:  828-693-5567
Meredith Tidwell is an independent authorized producer licensed to sell and promote products from Blue Cross and Blue Shield of North Carolina (BCBSNC).  The content contained in this site is maintained by Morrow Insurance Agency, Inc.  Blue Cross and Blue Shield of North Carolina is an independent licensee of the Blue Cross and Blue Shield Association®. Blue Cross and Blue Shield of North Carolina products can be only sold to those residing in North Carolina. ® Registered mark of the Blue Cross and Blue Shield Association