BlueAdvantage®
BlueSelectSM
BlueValueSM

Morrow Insurance Agency, Inc.

Health care has changed
We're here to help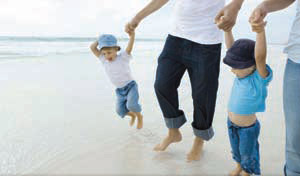 There's a lot to think about when it comes to choosing health insurance. As the only homegrown, local insurer in all 100 counties of the state, Blue Cross and Blue Shield of North Carolina (Blue Cross NC) is here for you. With our expertise and broad range of plans, you can find the coverage that's right for you.
Take advantage of benefits like annual wellness visits, programs to help you stop smoking, a 24-hour nurse hotline and a variety of other in-network services. Discover how a Blue Cross NC plan can help you access and pay for the health care you need.
With our plans you'll enjoy:
Customer service to make using insurance easier – Our customer service professionals are ready to answer your questions quickly and accurately.
Online member tools – Blue ConnectSM is your source for all tools and what you need to know about your health plan. And you can use it on any mobile phone, tablet or laptop. Need to find a doctor? Planning for surgery and want to understand costs? Can't remember all of your benefits? Blue Connect is personalized so relevant information is available at your fingertips. It's designed to make mavigating health care easier. And it's yet another benefit of choosing Blue.
Doctor and hospital choices – Blue Cross NC offers a range of network choices to meet your needs. A network is a group of doctors, hospitals, pharmacies and other health care providers. Blue Advantage, our broadest plan, has a network that includes more than 97% of doctors and 99% of the hospitals in North Carolina.1 Other plans, like Blue Local, 2 feature care from specific health care systems.
Your health plan goes where you go – With the BlueCard® program, your coverage extends worldwide, which means you have coverage at home and when you travel.3
Our Plans Offer Key Benefits:4
The benefits that are important for getting and staying healthy are at the core of all of our plans. We offer a wide range of options to help you find what fits your needs. It's what makes Blue Cross NC the right choice for you.
No waiting period for pre-existing conditions – All Blue Cross NC health insurance plans are available with no pre-existing condition(s) waiting periods.5
Preventive care benefits – For all Blue Cross NC individual plans mentioned in this brochure, preventive services are covered at no charge when you go to an in-network doctor.6 These covered services include annual exams, screenings for diabetes, mammograms and more. See bcbsnc.com/preventive for a full list of covered services.
Essential health benefits – All Blue Cross NC plans mentioned in this brochure provide coverage for essential health benefits.
These services include:
* Preventive care
* Professional services
* Hospital services
* Outpatient services
* Urgent and emergency services
* Maternity services
* Mental health/chemical dependency services
* Pediatric dental and pediatric vision care
For a complete list, visit bcbsnc.com/essential.
To see a sample member booklet, visit bcbsnc.com/booklets.
No lifetime maximums – There are no lifetime dollar maximums on the plans featured in this brochure.
Dental insurance – Dental coverage is available through Dental Blue for IndividualsSM, a separate plan that provides dental-only coverage at an additional cost to your health plan premium.7 You may also purchase dental insurance with or without the purchase of Blue Cross NC health coverage.
Limitations & Exclusions
Like most health care plans, Blue Local with Carolinas HealthCare System, Blue Local with Duke Health and WakeMed, Blue Advantage, Blue Select and Blue Value have some limitations and exclusions. Once you're enrolled, a Member Guide will be made available to you. It will contain detailed information about your plan benefits, exclusions and limitations.
This is a partial list of benefits that are not covered for Blue Local with Carolinas HealthCare System, Blue Local with Duke Health and WakeMed, Blue Advantage, Blue Select and Blue Value members:
Services for or related to assisted reproductive technology or for reversal of sterilization
Treatment of sexual dysfunction not related to organic disease
Services that are investigational in nature or obsolete, including any service, drugs, procedure or treatment directly related to an investigational treatment, except as specifically covered by this health benefit plan
Side effects and complications of non-covered services, except for emergency services in the case of an emergency
Services that are not medically necessary
Dental services provided in a hospital, except as specifically covered by your health benefit plan
Services or expenses that are covered by any governmental unit except as required by federal law
Services received from an employer-sponsored dental or medical department
Services received or hospital stays before (or after) the effective dates of coverage
Custodial care, domiciliary care or rest cures
Eyeglasses or contact lenses or refractive eye surgery, except as specifically covered by your health benefit plan
Routine eye examinations for adults
Services for cosmetic purposes, except as specifically covered by this health benefit plan
Services for routine foot care that is palliative or cosmetic
Travel, except as covered by your health benefit plan
Inpatient admissions that are primarily for physical therapy, diagnostic studies, or environmental change
Services that are rendered by or on the direction of those other than doctors, hospitals, facility and professional providers; services that are in excess of the customary charge for services usually provided by one doctor when done by multiple doctors
For any condition suffered as a result of any act of war or while on active or reserve military duty
Services for which a charge is not normally made in the absence of insurance, or services provided by an immediate relative
Non-prescription drugs, except as specifically covered by your health benefit plan
Prescription drugs or refills which exceed the maximum supply
Personal hygiene, comfort and/or convenience items
For telephone consultations, charges for failure to keep a scheduled visit, charges for completion of a claim form, charges for obtaining medical records, and late payment charges
Services primarily for educational purposes
Services not specifically listed as covered services
Your coverage will automatically renew. Your coverage may be canceled by Blue Cross NC for fraud or intentional misrepresentation of material fact on your application. Coverage for dependent children ends at the end of the month they become age 26. Members will be notified 30 days in advance of any change in coverage. The policy form number for Blue Value, Blue Local is ACAPOS-I, 5/17. The policy form number for Blue Select and Blue Advantage is NGFPPO-I, 5/17. This brochure contains a summary of the benefits only. It is not your insurance policy. Your policy and application are your contract. If there is any difference between this brochure and the policy, the provisions of the policy will control. Visit bcbsnc.com for more information.
 Footnotes
Blue Cross NC Provider Internal Data.  Percentages indicated represent Blue Cross NC's PPO Network as of May 11, 2017. Note: Not all plans are available in all areas.
Blue Cross NC has collaborated with Carolinas HealthCare and Duke Health/WakeMed. Blue Local is a health insurance plan offered by Blue Cross NC with a limited provider network. Carolinas HealthCare and Duke Health/WakeMed are independent companies and each one is solely responsible for the physicians and medical facilities it owns/operates and does not offer Blue Cross NC products or services.
Blue Cross and Blue Shield Associationn (BCBSA):  https://www.bcbs.com/the-health-of-america/articles/coverage-goes-where-you-go-travel-worry-free-blue-crossblue-shield (accessed June 2017).
All information discussed in this brochure pertains to Blue Cross NC individual-market, medical health insurance plans that are eligible for sale in 2018 and meet Affordable Care Act guidelines.The information contained does not apply to plans that are grandfathered, transitional, group, dental-only or other plan types. All details regarding plan benefits and design contained herein are for informational purposes only. Please see the product benefit booklet for all terms and conditions that apply.
Eligibility requirements apply. See benefit booklet for details.
Preventive care services as defined by recent federal regulations are covered at no charge to you. For Blue Advantage, Blue Select and Blue Value and Blue Local: Coverage for certain preventive care services (such as routine physical exams, well-baby and well-child care, and immunizations) is limited to in-network benefits only. However, state-mandated preventive services are available out-of-network, for which members will pay deductible and coinsurance, plus charges over the allowed amount. Visit bcbsnc.com/preventive for more details.
Dental Blue for Individuals has a six-month waiting period for basic services and a 12-month waiting period for major services. Dental Blue for Individuals is not part of the covered health insurance benefits of any BCBSNC plans. Dental Blue for Individuals must be purchased separately. For costs and further details about Dental Blue for Individuals, including exclusions and reductions or limitations and terms under which the policy may be continued in force, contact your agent or Blue Cross NC.
If you qualify for a health coverage exemption you don't have to pay the fee. More information at healthcare.gov/exemptions-tool
Subsidies only available for plans purchased through the federal health insurance marketplace. Eligibility for and actual amount of any subsidy is determined by the federal marketplace.
You must have a qualifying life event to enroll in the federal marketplace outside of the open enrollment period. The federal marketplace determines if you qualify.
Chart provides an overview of key benefits. For full benefits see your benefit booklet.
U.S. News & World Report, http://health.usnews.com/health-care/best-hospitals/articles/best-hospitals-honor-rolland-overview (accessed September 2017).
WakeMed Key Community Care: wakemedkeycc.org/about-us (accessed June 2017).
U.S. News & World Report, http://health.usnews.com/best-hospitals/area/nc/levine-childrens-hospital-PA6360280 (accessed September 2017).
2016 HSA Aggregate Cost Share – Starting in 2016, the "self-only" dollar limit will apply to each covered person. Thus, each covered family member may reach the self-only limit or the family limit, whichever comes first.
You must be under 30 years of age when the plan begins or qualify for a hardship exemption through the federal government to be eligible for a Catastrophic plan. Visit bcbsnc.com for more details.
Families USA; familiesusa.org/product/federal-poverty-guidelines (accessed June 2017). These 2017 FPL guidelines are for the 48 contiguous states and Washington, D.C.
Download the
Blue Advantage Brochure
(pdf)

Morrow Insurance Agency, Inc.
800 Beverly Hanks Centre
Hendersonville, NC   28792
828-694-5182
800-228-3132
fax:  828-693-5567
Meredith Tidwell is an independent authorized producer licensed to sell and promote products from Blue Cross and Blue Shield of North Carolina (Blue Cross NC).  The content contained in this site is maintained by Morrow Insurance Agency, Inc.  Blue Cross and Blue Shield of North Carolina is an independent licensee of the Blue Cross and Blue Shield Association®. Blue Cross and Blue Shield of North Carolina products can be only sold to those residing in North Carolina. ® Registered mark of the Blue Cross and Blue Shield Association